Create A Landscape You Love!
Quality Landscaping Supplies for Martinsburg, PA
Staff & Displays That Inspire
Well-stocked & Clean Yard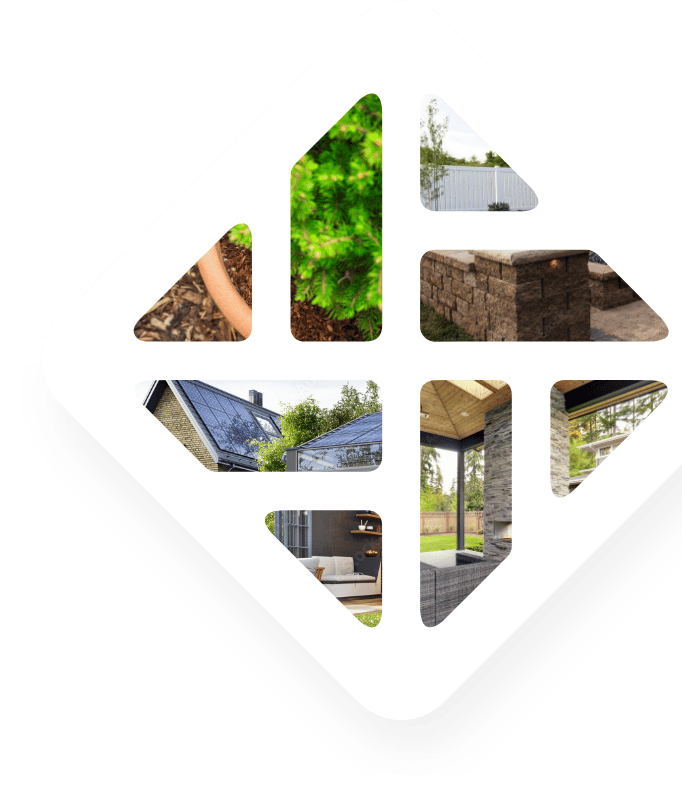 Everything you need for your next landscaping project in Martinsburg
Inspiration
Whether it's our helpful staff or outdoor displays, get the inspiration you need for your project.
Products
Enjoy a well-stocked and organized yard so that you can get what you need - when you need it!
Service
Get the relationships, customer service, and complete satisfaction that comes from a local, family-owned business.
Landscaping Products for Martinsburg
Do you find working in your backyard frustrating because…
You have an idea for your backyard but don't know how to make it a reality?

You don't know which product works best or how much product to order?

You're having trouble finding the specific pieces you need?
At Terrascape Supply, we want to help make your dream outdoors a reality by…
A knowledgeable team offering inspiration and advice

Having a variety of displays that showcase what's possible

Helping you find the perfect products

Providing a wide variety of materials

Delivery services with drivers who care about your property
We Make Quality Landscaping Materials
Simple in Martinsburg!
Purchase
Order your products online or
visit our store.
Delivery or Pickup
Schedule a delivery date or pick them up.
Enjoy!
Enjoy working with quality landscape products!
Knowledgeable Team
From sales to delivery, our team is here to help you find the products that are right for you and your backyard.
Source of Inspiration
We want to help you with your next project, whether it's our helpful team or wide range of displays at our store.
Customer Service
We offer only the best in products, and we strive for complete customer satisfaction if something doesn't meet our standards.
Organized Yard
Our yard is kept clean and organized to make your experience as easy and clean as possible!
Your source for local landscaping
supplies in Martinsburg, PA
Many homeowners and contractors in Martinsburg have trouble finding the right landscaping products or inspiration they need for their dream outdoors.
At Terrascape Supply, our knowledgeable staff, well-stocked yard, and inspirational displays make sure you have everything you need to love your backyard!
Do you envision an enchanting outdoor oasis, a space where you can entertain guests, create cherished memories with your loved ones, or simply unwind surrounded by nature's beauty? 
We share your vision! It's common for homeowners to yearn for an outdoor area that fosters connection while offering respite from the everyday hustle. That's precisely why we're delighted to offer an extensive range of high-quality outdoor landscaping supplies to homeowners in Martinsburg, PA. 
From essential materials to imaginative ideas, we have everything required to turn your landscaping project into a reality. 
Take the first step towards transforming your outdoor space by reaching out to us today!
Martinsburg, PA, is a small borough located in Blair County, PA. It is home to a population of around 2,200 people, living on about 0.8 square miles of land. The borough is part of scenic landscape surrounded by rolling hills and gorgeous views, located in the central part of the state. Martinsburg offers a peaceful, close knit residential community for its residents, with all essential amenities and then some. 
To take a look at the history of Martinsburg we have to go back to the early 19th century, when it was founded by John Martin, a local landowner. The borough began to flourish and thrive with the construction of the Penssylvania Main Line Canal, in the mid-1800s, which brought significant economic growth and increased transportation opportunities to the region. Throughout its lengthy history, Martinsburg has maintained its rural charm and agricultrual roots, and still serves as a center for farming and commerce today. It remains a close knit community where residents take pride in the local heritage. 
If you visit you'll find plenty to do, nonetheless! While Martinsburg is small itself, it offers proximity to several attractions and activities nearby. Canoe Creek State Park, a nearby recreational area, offers opportunities for fishing, boating, hiking, and soaking up the natural beauty in the area. The Morrisons Cove Memorial Park is a popular destination for picknicking and communty events. And if you want some adventure you can explore nearby Fort Roberdeau Historic Site, which offers insights into the Revolutionary War Era. 
Additionally, Martinsburg hosts numerous annual events throughout the course of the year. 
A few of the most popular Martinsburg attractions include: 
Canoe Creek State Park

Morrisons Cove Memorial Park

Fort Roberdeau Historic Site

Roaring Spring Historic District

Hollidaysburg Area Public Library

Horseshoe Curve National Historic Landmark

Altoona Railroaders Memorial Museum

DelGrosso's Amusement Park

Lakemont Park

Chimney Rocks Park

Southern Alleghenies Museum of Art

Blue Knob State Park

Canoe Creek Vineyard

Slinky Action Zone

Allegheny Portage Railroad National Historic Site
If you live in or near Martinsburg, PA, and are looking for landscape supplies to transform your property into the garden of your dreams, contact us here at Terrascape Supply! We would love to help you realize your outdoor dreams. 
We serve the Martinsburg zip code, 16662, and other surrounding areas. 
Give us a call today! We look forward to hearing from you.
We provide and delivery landscaping supplies to much of Central PA and Southcentral PA, including the following locations. Don't see your location below? Call us or contact us to see if we service your area!
Martinsburg Landscape Supply FAQ's
Adding fresh mulch is a way to give your landscaping an easy update. Building a paver walkway and/or patio also adds considerable curb appeal. Adding a pergola or pavilion and fire pit area makes the outdoor living area much more attractive.
Spraying with a weed or grass killer is an easy way to prepare a landscape area for mulch. It is helpful to edge around the landscape area to create a clear line between the grass and the bed area. We recommend weed control fabric underneath decorative river rock but not under mulch.
We recommend using weed-control fabric under decorative stone, but it's not very helpful to use it under mulch.
Absolutely! While we don't provide official design or drafting services, we are happy to give you inspiration from our experienced team. We love outdoor living spaces and have lots of ideas for you on how to improve your backyard!
We carry a wide variety of decorative gravels and mulches; various paver, retaining wall, and fire pit hardscape products; fireplaces, Big Green Eggs, and grills; outdoor lighting; outdoor furniture; pergolas and pavilions; greenhouse and aquatic plants; and pond and fountain supplies.
We will deliver pretty much anything you can buy here. The most common products we deliver are mulches, gravels, hardscape products, and poly furniture.