Create A Landscape You Love!
Quality Landscaping Supplies for Somerset County, PA
Staff & Displays That Inspire
Well-stocked & Clean Yard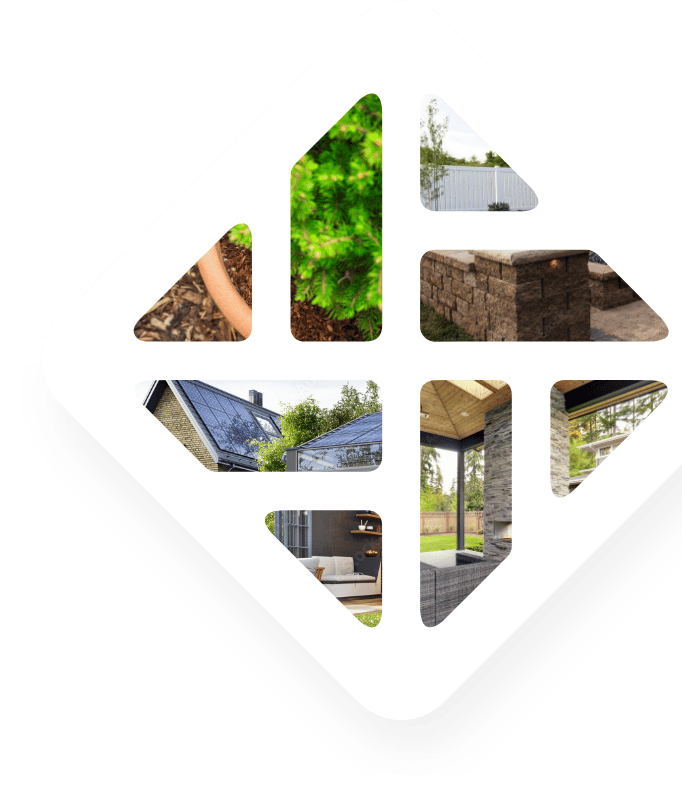 Everything you need for your next landscaping project in Somerset County
Inspiration
Whether it's our helpful staff or outdoor displays, get the inspiration you need for your project.
Products
Enjoy a well-stocked and organized yard so that you can get what you need - when you need it!
Service
Get the relationships, customer service, and complete satisfaction that comes from a local, family-owned business.
Landscaping Products for Somerset County
Do you find working in your backyard frustrating because…
You have an idea for your backyard but don't know how to make it a reality?

You don't know which product works best or how much product to order?

You're having trouble finding the specific pieces you need?
At Terrascape Supply, we want to help make your dream outdoors a reality by…
A knowledgeable team offering inspiration and advice

Having a variety of displays that showcase what's possible

Helping you find the perfect products

Providing a wide variety of materials

Delivery services with drivers who care about your property
We Make Quality Landscaping Materials
Simple in Somerset County!
Purchase
Order your products online or
visit our store.
Delivery or Pickup
Schedule a delivery date or pick them up.
Enjoy!
Enjoy working with quality landscape products!
Knowledgeable Team
From sales to delivery, our team is here to help you find the products that are right for you and your backyard.
Source of Inspiration
We want to help you with your next project, whether it's our helpful team or wide range of displays at our store.
Customer Service
We offer only the best in products, and we strive for complete customer satisfaction if something doesn't meet our standards.
Organized Yard
Our yard is kept clean and organized to make your experience as easy and clean as possible!
Your source for local landscaping
supplies in Somerset County, PA
Many homeowners and contractors in Somerset County have trouble finding the right landscaping products or inspiration they need for their dream outdoors.
At Terrascape Supply, our knowledgeable staff, well-stocked yard, and inspirational displays make sure you have everything you need to love your backyard!
For many homeowners in Somerset County, PA, the thought of owning a beautiful backyard or outdoor space is exciting. But it can seem like a daunting task. Working in your backyard can be frustrating, especially if you don't feel like you have the resources at your disposal that you need to be successful. Maybe you have an amazing concept for your backyard, but don't know how to turn that vision into a reality. Maybe you don't know which products work best, or how much product you need to order, or you just can't seem to find the components that you need.
At Terrascape Supply, we're here to help. Our team is full of competent, knowledgeable, and friendly staff members who are ready to assist you with all your landscape and garden needs. Whether you have an existing idea or not, we'll work with you to find a final result that you're satisfied with. You can gain inspiration by meeting with team members or visiting the wide range of displays in our store. Once you have found something you're excited about, we'll help you select the appropriate products from our extensive resources. 
We offer only the best products, and we're committed to complete customer satisfaction. We'll work with you to turn your yard in Somerset County, PA, into a place you're truly proud of.
If you're a resident of Somerset County, you're likely familiar with many of these great local businesses and attractions:
Laurel Hill State Park

Kooser State Park

Cole Run Falls

Mount Davis – The Highest Point in PA

The Flight 93 National Memorial

Yoder Falls

The Salisbury Viaduct

Cranberry Glade Lake

The Somerset Historical Center

Wolf Rocks in the Gallitzin State Forest
Somerset County is a county in Pennsylvania. The county was formed in 1795, named after the county of Somerset in England, when the large land tract known as Cumberland County was broken up into smaller counties. 
The Somerset County Chamber of Commerce website offers more information about the history of the county:
"The first inhabitants of the area, the Shawnee, Iroqoi and Delaware, found Somerset County to be a great location. Abundant food, water and space to raise a family were attractions to these people, and are still attractive today.
In the earliest days, Somerset County was crossed by Nemacolin's Trail, [which] later became known as U.S. Route 40. The northern trail became Forbes Road, later U.S. Route 30. These trails today are still primary arteries of commerce.
European hunters and trappers were the leading edge of the exploration of Somerset County. Harmond Husband arrived in 1771. In 1791, Congress placed a tax on whiskey. Commissioned officers were then sent to collect these taxes, causing rebellion. Husband, along with Gen. Robert Philson of Berlin, protested, were arrested and taken to Philadelphia for trial. They were released by order of President George Washington, but Husband died of fever on his way back home.
In 1795, Somerset County was formed from Bedford County. Somerset was officially chosen as a proper place for the seat of justice in the county and the first term of court was held. The first county building is thought to be a temporary jail of logs.
Somerset County has been called the "Roof Garden of Pennsylvania" as well as "The Land of Milk and Maple." The county is known for its agriculture, coal mining, wind farms and various industries."
Terrascape Supply is proud to offer landscaping services and outdoor products for Somerset County, PA, which includes the following zip codes:
15411, 15424, 15485, 15501, 15502, 15510, 15520, 15530, 15531, 15532, 15538, 15540, 15541, 15542, 15544, 15546, 15547, 15548, 15549, 15551, 15552, 15553, 15555, 15557, 15558, 15560, 15561, 15562, 15563, 15564, 15565, 15924, 15926, 15928, 15935, 15936, 15937, 15953, 15959, 159
Somerset County Landscape Supply FAQ's
Adding fresh mulch is a way to give your landscaping an easy update. Building a paver walkway and/or patio also adds considerable curb appeal. Adding a pergola or pavilion and fire pit area makes the outdoor living area much more attractive.
Spraying with a weed or grass killer is an easy way to prepare a landscape area for mulch. It is helpful to edge around the landscape area to create a clear line between the grass and the bed area. We recommend weed control fabric underneath decorative river rock but not under mulch.
We recommend using weed-control fabric under decorative stone, but it's not very helpful to use it under mulch.
Absolutely! While we don't provide official design or drafting services, we are happy to give you inspiration from our experienced team. We love outdoor living spaces and have lots of ideas for you on how to improve your backyard!
We carry a wide variety of decorative gravels and mulches; various paver, retaining wall, and fire pit hardscape products; fireplaces, Big Green Eggs, and grills; outdoor lighting; outdoor furniture; pergolas and pavilions; greenhouse and aquatic plants; and pond and fountain supplies.
We will deliver pretty much anything you can buy here. The most common products we deliver are mulches, gravels, hardscape products, and poly furniture.