We know that not all clients have a suitable vehicle or the time to come purchase and pick up bulk products such as mulch, gravel, or soil. We are glad to offer you a delivery service. We do our best to schedule our deliveries efficiently. This means if we can do multiple deliveries in one run, we will. We ask for your preferred delivery date; however, depending on the demand we may or may not be able to meet that.
We sell our Mulch and Topsoil by the cubic yard so our clients know exactly how much product they are paying for! Our decorative gravels, and limestone material are sold by the ton. Also most of our stone types when weighed out to 1 ton would measure approximately a cubic yard.
General Delivery Guidelines:
We do not deliver bagged products.
Max load: 20 cubic yards (mulch products) or 9 tons (dirt & stone products)
Split load limits: 8 cubic yards or 5 tons of Product A and 10 cubic yards or 5 tons of Product B
We schedule when it suits you best

Split-gate dumps - haul 2 products at one time

Professional delivery team

Delivery available 6 days a week

Delivery available anywhere
How much is a cubic yard?
Good question and one we hear a lot. You can use our material calculator to figure it out, and below are a few illustrations to help you visualize the amount of material you will get when you order.
Product Calculator
"*" indicates required fields
1 cubic yard of bark mulch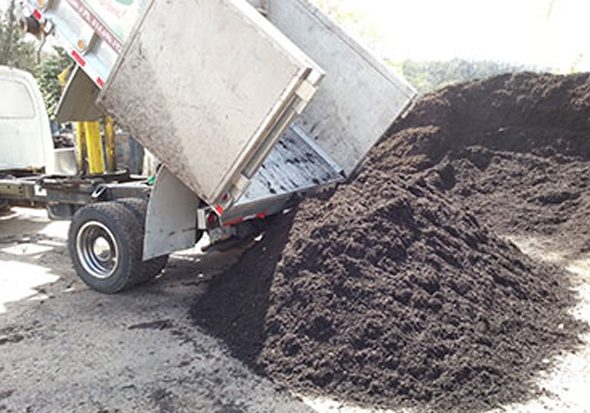 5 cubic yards of bark mulch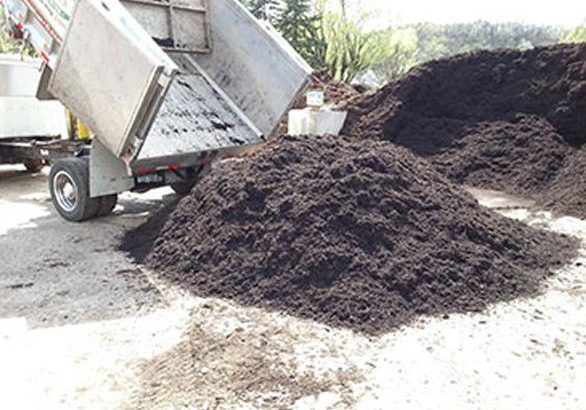 10 cubic yards of bark mulch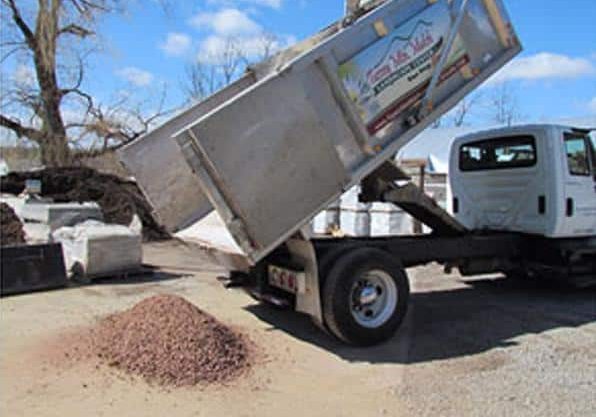 1 ton of decorative gravel