Create A Landscape You Love!
Quality Landscaping Supplies for Fulton County, PA
Staff & Displays That Inspire
Well-stocked & Clean Yard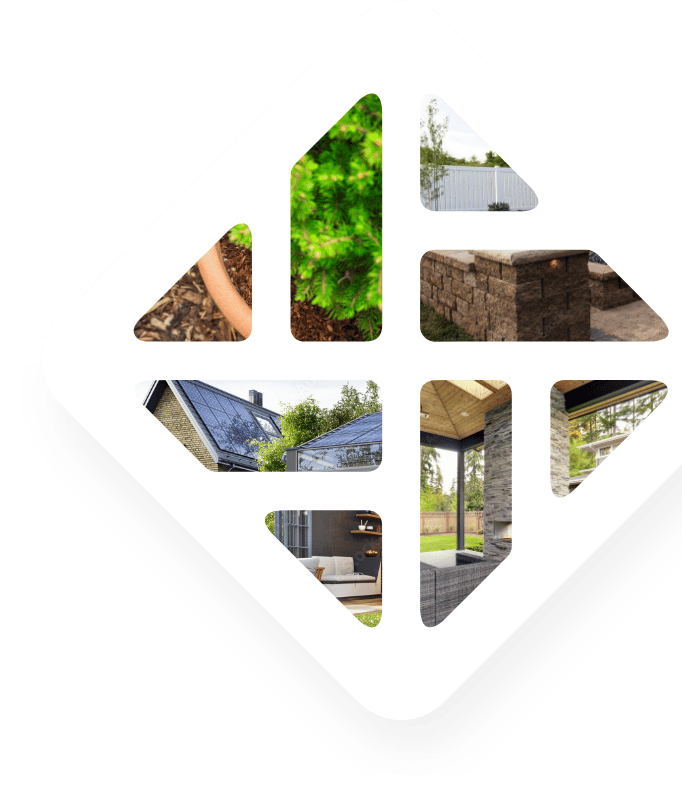 Everything you need for your next landscaping project in Fulton County
Inspiration
Whether it's our helpful staff or outdoor displays, get the inspiration you need for your project.
Products
Enjoy a well-stocked and organized yard so that you can get what you need - when you need it!
Service
Get the relationships, customer service, and complete satisfaction that comes from a local, family-owned business.
Landscaping Products for Fulton County
Do you find working in your backyard frustrating because…
You have an idea for your backyard but don't know how to make it a reality?

You don't know which product works best or how much product to order?

You're having trouble finding the specific pieces you need?
At Terrascape Supply, we want to help make your dream outdoors a reality by…
A knowledgeable team offering inspiration and advice

Having a variety of displays that showcase what's possible

Helping you find the perfect products

Providing a wide variety of materials

Delivery services with drivers who care about your property
We Make Quality Landscaping Materials
Simple in Fulton County!
Purchase
Order your products online or
visit our store.
Delivery or Pickup
Schedule a delivery date or pick them up.
Enjoy!
Enjoy working with quality landscape products!
Knowledgeable Team
From sales to delivery, our team is here to help you find the products that are right for you and your backyard.
Source of Inspiration
We want to help you with your next project, whether it's our helpful team or wide range of displays at our store.
Customer Service
We offer only the best in products, and we strive for complete customer satisfaction if something doesn't meet our standards.
Organized Yard
Our yard is kept clean and organized to make your experience as easy and clean as possible!
Your source for local landscaping
supplies in Fulton County, PA
Many homeowners and contractors in Fulton County have trouble finding the right landscaping products or inspiration they need for their dream outdoors.
At Terrascape Supply, our knowledgeable staff, well-stocked yard, and inspirational displays make sure you have everything you need to love your backyard!
Terrascape Supply is your trusted partner in turning your outdoor dreams into a reality in Fulton County, PA. Whether you imagine a serene garden retreat, an inviting patio, or a space for cherished gatherings with loved ones, our dedicated team is ready to bring your vision to life. 
With a passion for landscaping and a commitment to excellence, Terrascape Supply provides expert advice and top-quality products, ensuring that your outdoor space reflects the beauty and charm of Fulton County.
Nestled in the heart of south-central Pennsylvania, Fulton County boasts a picturesque setting defined by rolling hills, lush farmlands, and the peaceful waters of the Juniata River. The county's natural beauty is complemented by its charming small towns and close-knit communities. Fulton County is a haven for outdoor enthusiasts, offering an array of recreational opportunities amidst its scenic landscapes.
The popular attractions in Fulton County include,
Cowans Gap State Park: Embrace the great outdoors at Cowans Gap State Park, featuring a pristine lake for swimming, boating, and fishing, as well as hiking trails amidst the stunning scenery.

Sideling Hill: Experience breathtaking views from Sideling Hill, a geological wonder displaying exposed rock layers, making it a popular spot for sightseeing.

Buchanan State Forest: Explore the wonders of nature at Buchanan State Forest, offering opportunities for hiking, camping, and wildlife watching.

Fulton County Historical Society: Delve into the county's past at the Fulton County Historical Society, showcasing artifacts and exhibits that celebrate the region's heritage.

Great Cove Golf Course: Tee off and enjoy a round of golf at the Great Cove Golf Course, surrounded by beautiful countryside vistas.

Lincoln Caverns and Whisper Rocks: Discover the wonders of these awe-inspiring caves through guided tours, marveling at their unique formations.

Tonoloway Primitive Baptist Church: Visit this historical landmark, one of the oldest churches in Fulton County, dating back to the early 1800s.

Cowans Gap Lake Wildlife Center: Observe various wildlife species and learn about their natural habitats at this educational center.

Mercersburg Academy Observatory: Experience stargazing and astronomical wonders at the Mercersburg Academy Observatory.

The Fulton Theatre: Enjoy live performances and cultural events at the Fulton Theatre, contributing to the county's artistic and entertainment scene.
Fulton County is home to a diverse community of individuals with a shared appreciation for its rural charm and natural surroundings. The county's history dates back to the early 19th century when it was established and named after inventor Robert Fulton. Over time, Fulton County evolved into an area known for its agricultural heritage and warm hospitality.
Fulton County sustains a stable and thriving economy, with agriculture and tourism being significant contributors. The county's natural beauty attracts visitors, supporting local businesses such as hospitality, recreational services, and small enterprises. The community's spirit of entrepreneurship and support for local endeavors ensures continued growth and prosperity.
Homeowners in Fulton County, PA, can make their outdoor dreams a reality with Terrascape Supply by their side. Our dedicated team is ready to provide expert advice and top-quality landscaping products, ensuring that your outdoor space reflects the beauty and charm of Fulton County. Terrascape Supply proudly serves all zip codes and local communities of Fulton County, bringing creativity and excellence to every landscaping project.
16619 - Crystal Spring

16620 - Defiance

16621 - Harrisonville

16622 - Hustontown

16623 - Needmore

16625 - Saltillo

16629 - Waterfall

16647 - Todd

17210 - Big Cove Tannery

17211 - Burnt Cabins

17214 - Doylesburg

17215 - Dry Run

17223 - Fort Littleton

17228 - Harrisonville

17229 - Hustontown

17232 - Mc Connellsburg

17236 - Needmore

17238 - Orbisonia

17239 - Pleasant Hall

17240 - Roxbury

17241 - Shade Gap

17243 - Shirleysburg

17244 - Spring Run

17249 - Willow Hill 
Contact Terrascape Supply today and let us be your partner in creating an outdoor haven that truly captures the essence of Fulton County's picturesque landscapes and warm community spirit. Together, we'll transform your yard into a source of joy, relaxation, and cherished memories for years to come.
Fulton County Landscape Supply FAQ's
Adding fresh mulch is a way to give your landscaping an easy update. Building a paver walkway and/or patio also adds considerable curb appeal. Adding a pergola or pavilion and fire pit area makes the outdoor living area much more attractive.
Spraying with a weed or grass killer is an easy way to prepare a landscape area for mulch. It is helpful to edge around the landscape area to create a clear line between the grass and the bed area. We recommend weed control fabric underneath decorative river rock but not under mulch.
We recommend using weed-control fabric under decorative stone, but it's not very helpful to use it under mulch.
Absolutely! While we don't provide official design or drafting services, we are happy to give you inspiration from our experienced team. We love outdoor living spaces and have lots of ideas for you on how to improve your backyard!
We carry a wide variety of decorative gravels and mulches; various paver, retaining wall, and fire pit hardscape products; fireplaces, Big Green Eggs, and grills; outdoor lighting; outdoor furniture; pergolas and pavilions; greenhouse and aquatic plants; and pond and fountain supplies.
We will deliver pretty much anything you can buy here. The most common products we deliver are mulches, gravels, hardscape products, and poly furniture.