Create A Landscape You Love!
Quality Landscaping Supplies for State College, PA
Staff & Displays That Inspire
Well-stocked & Clean Yard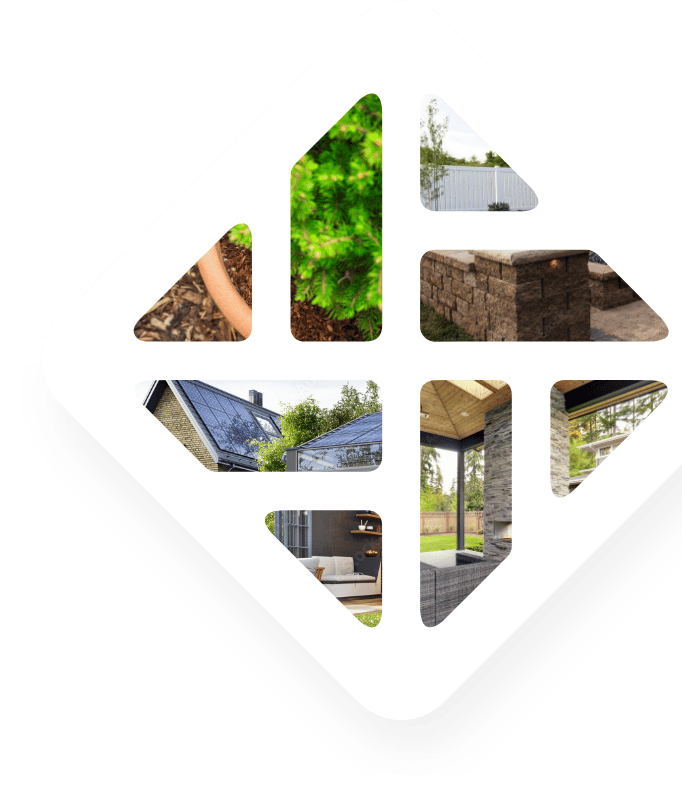 Everything you need for your next landscaping project in State College
Inspiration
Whether it's our helpful staff or outdoor displays, get the inspiration you need for your project.
Products
Enjoy a well-stocked and organized yard so that you can get what you need - when you need it!
Service
Get the relationships, customer service, and complete satisfaction that comes from a local, family-owned business.
Landscaping Products for State College
Do you find working in your backyard frustrating because…
You have an idea for your backyard but don't know how to make it a reality?

You don't know which product works best or how much product to order?

You're having trouble finding the specific pieces you need?
At Terrascape Supply, we want to help make your dream outdoors a reality by…
A knowledgeable team offering inspiration and advice

Having a variety of displays that showcase what's possible

Helping you find the perfect products

Providing a wide variety of materials

Delivery services with drivers who care about your property
We Make Quality Landscaping Materials
Simple in State College!
Purchase
Order your products online or
visit our store.
Delivery or Pickup
Schedule a delivery date or pick them up.
Enjoy!
Enjoy working with quality landscape products!
Knowledgeable Team
From sales to delivery, our team is here to help you find the products that are right for you and your backyard.
Source of Inspiration
We want to help you with your next project, whether it's our helpful team or wide range of displays at our store.
Customer Service
We offer only the best in products, and we strive for complete customer satisfaction if something doesn't meet our standards.
Organized Yard
Our yard is kept clean and organized to make your experience as easy and clean as possible!
Your source for local landscaping
supplies in State College, PA
Many homeowners and contractors in State College have trouble finding the right landscaping products or inspiration they need for their dream outdoors.
At Terrascape Supply, our knowledgeable staff, well-stocked yard, and inspirational displays make sure you have everything you need to love your backyard!
Landscaping and gardening can be intimidating for homeowners in the area of State College, PA. Certainly, the concept of a beautiful yard is exciting, but working in your backyard can be frustrating. Maybe you have an idea for your backyard but don't know how to make it a reality. Or maybe you don't know which product works best, or how much product to order, or you're having trouble finding the specific components you need.
At Terrascape Supply, we're here to help. The team of competent, knowledgeable, and friendly staff that we have assembled is ready to assist you with all your landscape and garden needs. If you already know what style of landscaping you want, we'll provide the advice and tips you need to bring your ideas to fruition. If you're not sure what you're looking for, you can gain inspiration by meeting with team members or visiting the wide range of displays in our store. Once you're satisfied with the design, we'll help you select the right products from our extensive resources. 
We offer only the best products, and our goal is complete customer satisfaction. We'll work with you to turn your yard in State College, PA, into a place you're truly proud of.
If you're a resident of State College, PA, you're probably familiar with many of these great local businesses and attractions:
Penn State University

The Arboretum at Penn State

Palmer Museum of Art

Pegula Ice Arena

Beaver Stadium

The Original Waffle Shop

Berkey Creamery

Faccia Luna Pizzeria

Gigi's Southern Table

Millbrook Marsh Nature Center
State College, PA, is a large town in Centre County. According to Wikipedia, State College "is a college town, dominated economically, culturally, and demographically by the presence of the University Park campus of Penn State University." 
The local news and information website for State College provides information on the early history of the area:
"The Shawnee and Delaware Indians were State College's earliest inhabitants. The valley and its famous landmark, Mount Nittany, are named for the mythical princess Nita-Nee, a Lenni-Lenape of the Delaware tribe. The earliest record of the word Nittany is found in an Indian deed dated 1768. Other famous local Native Americans were Bald Eagle, a Musee chief of the Lenni-Lenape, and James Logan, chief of the Mingos of the Iroquois Confederacy.

The first white man reportedly to see our area was Captain James Potter in 1764. The first white man to settle in the Centre region was Abraham Elder in 1784. Early settlers included English, German, Mennonites, French Huguenots, and Scotch-Irish Presbyterians. Later Italian and African groups arrived."
State College has always had strong ties to the university, starting in 1855 when the college was founded as Farmer's High School of Pennsylvania. In 1953, the school was renamed Penn State University, and the town held a referendum to change its name as well. But none of the names suggested gained a majority, and thus the town retained its name. 
Today, the town has a population of 40,352, with 21,685 males and 18,667 females. White-collar workers make up 93% of the working population, while blue-collar workers account for the remaining 7%. 
Terrascape is proud to offer landscaping services and outdoor products for the State College area, including the following zip codes:
16801

16802

16803

16804

16805
State College Landscape Supply FAQ's
Adding fresh mulch is a way to give your landscaping an easy update. Building a paver walkway and/or patio also adds considerable curb appeal. Adding a pergola or pavilion and fire pit area makes the outdoor living area much more attractive.
Spraying with a weed or grass killer is an easy way to prepare a landscape area for mulch. It is helpful to edge around the landscape area to create a clear line between the grass and the bed area. We recommend weed control fabric underneath decorative river rock but not under mulch.
We recommend using weed-control fabric under decorative stone, but it's not very helpful to use it under mulch.
Absolutely! While we don't provide official design or drafting services, we are happy to give you inspiration from our experienced team. We love outdoor living spaces and have lots of ideas for you on how to improve your backyard!
We carry a wide variety of decorative gravels and mulches; various paver, retaining wall, and fire pit hardscape products; fireplaces, Big Green Eggs, and grills; outdoor lighting; outdoor furniture; pergolas and pavilions; greenhouse and aquatic plants; and pond and fountain supplies.
We will deliver pretty much anything you can buy here. The most common products we deliver are mulches, gravels, hardscape products, and poly furniture.