Create A Landscape You Love!
Quality Landscaping Supplies for Somerset, PA
Staff & Displays That Inspire
Well-stocked & Clean Yard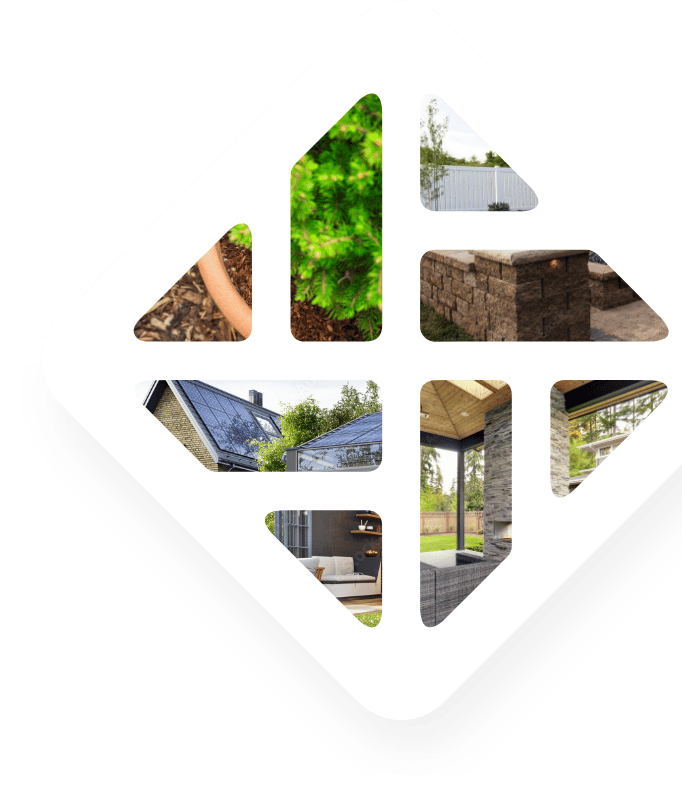 Everything you need for your next landscaping project in Somerset
Inspiration
Whether it's our helpful staff or outdoor displays, get the inspiration you need for your project.
Products
Enjoy a well-stocked and organized yard so that you can get what you need - when you need it!
Service
Get the relationships, customer service, and complete satisfaction that comes from a local, family-owned business.
Landscaping Products for Somerset
Do you find working in your backyard frustrating because…
You have an idea for your backyard but don't know how to make it a reality?

You don't know which product works best or how much product to order?

You're having trouble finding the specific pieces you need?
At Terrascape Supply, we want to help make your dream outdoors a reality by…
A knowledgeable team offering inspiration and advice

Having a variety of displays that showcase what's possible

Helping you find the perfect products

Providing a wide variety of materials

Delivery services with drivers who care about your property
We Make Quality Landscaping Materials
Simple in Somerset!
Purchase
Order your products online or
visit our store.
Delivery or Pickup
Schedule a delivery date or pick them up.
Enjoy!
Enjoy working with quality landscape products!
Knowledgeable Team
From sales to delivery, our team is here to help you find the products that are right for you and your backyard.
Source of Inspiration
We want to help you with your next project, whether it's our helpful team or wide range of displays at our store.
Customer Service
We offer only the best in products, and we strive for complete customer satisfaction if something doesn't meet our standards.
Organized Yard
Our yard is kept clean and organized to make your experience as easy and clean as possible!
Your source for local landscaping
supplies in Somerset, PA
Many homeowners and contractors in Somerset have trouble finding the right landscaping products or inspiration they need for their dream outdoors.
At Terrascape Supply, our knowledgeable staff, well-stocked yard, and inspirational displays make sure you have everything you need to love your backyard!
For homeowners in Somerset, PA, landscaping and gardening can feel overwhelming. The prospect of owning a stunning yard is undoubtedly exciting, but the actual work involved can be frustrating. Perhaps you have envisioned a beautiful backyard but lack the know-how to bring it to life. Maybe you're uncertain about the best products to use, the right quantities to order, or are struggling to locate the necessary components.
The team at Terrascape Supply is here to help. We have a team of competent and friendly staff members who are eager to assist you with all your landscape and garden needs. Whether you have a specific style in mind or are still unsure about your preferred design, we will offer valuable advice and tips to help you actualize your ideas. If inspiration is what you seek, you can meet with our team members or explore the diverse range of displays in our store.
Once you have found something you're excited about, we'll help you select the right products from our extensive resources. We offer only the finest quality products, and we are committed to ensuring complete satisfaction for our customers. With our collaboration, your yard in Somerset, PA, will be transformed into a space you can truly take pride in.
If you're a resident of Somerset, PA, you're likely already familiar with these excellent local businesses and attractions:
Laurel Hill State Park

Glades Pike Winery

Quecreek Mine Rescue Site

Fairfield Inn & Suites By Marriott Somerset

Summit Diner

Rey Azteca

Pine Grill

Eat'n Park

Kooser State Park

Jager and Friends Dog Park
Somerset is a borough in Somerset County, Pennsylvania. Somerset got its name from Somerset County, as the town is the county seat. The official Somerset Borough website writes about how the borough was created: 
"The Borough of Somerset has a land area of 2.895 square miles, or 1,344 acres. Recent data indicates that there are:
Four parcels of agricultural land

283 parcels of commercial land

117 parcels of tax exempt (government and non-profit agencies) land

13 parcels of industrial land

One parcel of mineral land

Six parcels of public land

2,235 parcels of residential land
Somerset Borough, with a 1990 population of 6,454 is the physical and community hub of Somerset County. It is the only town having an entrance to the Pennsylvania Turnpike within its Borough limits. In addition, one interstate and two highways are routed through the center of town. U.S. 219, providing north-south movement through Pennsylvania, utilizes North Center Avenue and East Main Street. PA Route 31, providing east-west passage, traverses Patriot Street as well as East Main Street. The State Legislative Route 55067-55043 also passes throughout our central business district."
There have been several significant events in the history of Somerset. First, Somerset was the primary location for the Whiskey Rebellion, which occurred in 1794. According to Wikipedia, "Several rebellion leaders, including Harmon Husband, lived in Somerset. The federal militia sent to put down the rebellion worked from its headquarters in the nearby town of Berlin. The Whiskey Rebellion was the first major test of the federal authority under the newly adopted U.S. Constitution and under President George Washington." 
Somerset is also near to the location where the hijacked United Airlines Flight 93 crashed into the ground during the September 11 attacks in 2001, killing all 44 people on board. Today there is a Flight 93 National Memorial at that location to remember the courageous actions of the passengers and crew members to thwart the hijackers.
Somerset is a great town, and we're proud to offer landscaping services and outdoor products for Somerset, PA, including the following zip codes: 15501, 15510.
Somerset Landscape Supply FAQ's
Adding fresh mulch is a way to give your landscaping an easy update. Building a paver walkway and/or patio also adds considerable curb appeal. Adding a pergola or pavilion and fire pit area makes the outdoor living area much more attractive.
Spraying with a weed or grass killer is an easy way to prepare a landscape area for mulch. It is helpful to edge around the landscape area to create a clear line between the grass and the bed area. We recommend weed control fabric underneath decorative river rock but not under mulch.
We recommend using weed-control fabric under decorative stone, but it's not very helpful to use it under mulch.
Absolutely! While we don't provide official design or drafting services, we are happy to give you inspiration from our experienced team. We love outdoor living spaces and have lots of ideas for you on how to improve your backyard!
We carry a wide variety of decorative gravels and mulches; various paver, retaining wall, and fire pit hardscape products; fireplaces, Big Green Eggs, and grills; outdoor lighting; outdoor furniture; pergolas and pavilions; greenhouse and aquatic plants; and pond and fountain supplies.
We will deliver pretty much anything you can buy here. The most common products we deliver are mulches, gravels, hardscape products, and poly furniture.