Create A Landscape You Love!
Quality Landscaping Supplies for Saxton, PA
Staff & Displays That Inspire
Well-stocked & Clean Yard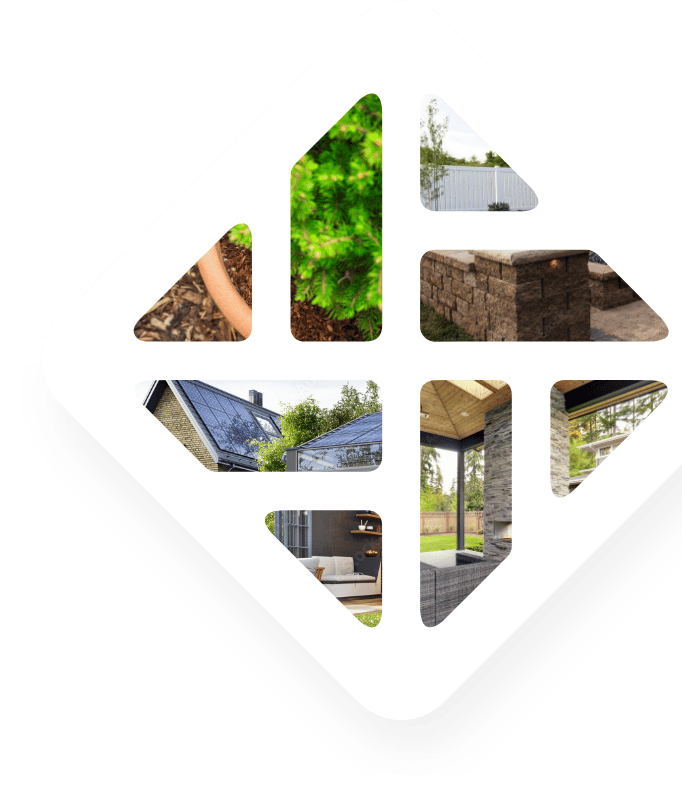 Everything you need for your next landscaping project in Saxton
Inspiration
Whether it's our helpful staff or outdoor displays, get the inspiration you need for your project.
Products
Enjoy a well-stocked and organized yard so that you can get what you need - when you need it!
Service
Get the relationships, customer service, and complete satisfaction that comes from a local, family-owned business.
Landscaping Products for Saxton
Do you find working in your backyard frustrating because…
You have an idea for your backyard but don't know how to make it a reality?

You don't know which product works best or how much product to order?

You're having trouble finding the specific pieces you need?
At Terrascape Supply, we want to help make your dream outdoors a reality by…
A knowledgeable team offering inspiration and advice

Having a variety of displays that showcase what's possible

Helping you find the perfect products

Providing a wide variety of materials

Delivery services with drivers who care about your property
We Make Quality Landscaping Materials
Simple in Saxton!
Purchase
Order your products online or
visit our store.
Delivery or Pickup
Schedule a delivery date or pick them up.
Enjoy!
Enjoy working with quality landscape products!
Knowledgeable Team
From sales to delivery, our team is here to help you find the products that are right for you and your backyard.
Source of Inspiration
We want to help you with your next project, whether it's our helpful team or wide range of displays at our store.
Customer Service
We offer only the best in products, and we strive for complete customer satisfaction if something doesn't meet our standards.
Organized Yard
Our yard is kept clean and organized to make your experience as easy and clean as possible!
Your source for local landscaping
supplies in Saxton, PA
Many homeowners and contractors in Saxton have trouble finding the right landscaping products or inspiration they need for their dream outdoors.
At Terrascape Supply, our knowledgeable staff, well-stocked yard, and inspirational displays make sure you have everything you need to love your backyard!
Undertaking landscaping and gardening projects can be a daunting task for homeowners residing in Saxton, PA. While the end result of owning a captivating yard is exciting, the actual process of working in your backyard can often prove frustrating. Perhaps you have a vision for your outdoor space but lack the know-how to turn it into a reality. Alternatively, you may find it challenging to discern which products to use, how much to order, or where to find the necessary components.
At Terrascape Supply, we understand your concerns, and we're here to provide assistance. Our team is filled with knowledgeable and friendly staff members who are fully equipped to meet all your landscaping and garden requirements. If you already have a specific style in mind, we'll offer advice and tips to help you bring your ideas to fruition. On the other hand, if you're still uncertain about your preferred design, we invite you to meet with our team members or explore the wide range of displays in our store for inspiration. Once you find something that ignites your enthusiasm, we'll help you to select the perfect products from our extensive inventory.
We're committed to excellence, and that means we offer only the finest quality products and strive for complete customer satisfaction. Together, we'll work towards transforming your yard in Saxton, PA, into a space you can truly take pride in.
If you're a resident of Saxton, you're likely already acquainted with these amazing local businesses and attractions:
Trough Creek State Park

King Valley Golf Club

Seven Points Marina

Raystown Mountain Bike Skills Park

Raystown Lake

Marina Cafe

Original Italian Pizza

The Bistro At The Village Green

Traditions Restaurant and Bakery

Lake Raystown Resort
Saxton, Pennsylvania, is a borough in Bedford County. The town was originally founded in 1855 by James Saxton. The region was rich in bituminous coal, and thus the Huntingdon and Broad Top Railroad was constructed to transport the coal to other regions. The railroad attracted many workers and their families, and there was a thriving economy. However, the mines became exhausted after World War II, and the railroad shut down in 1955. 
According to Wikipedia, "Saxton is located in Woodcock Valley, along the Raystown Branch of the Juniata River. Known as "The River" locally, it supplies the town with a secondary source of drinking water. It flows into Raystown Lake just north of town. Saxton Mountain is a small, sharp ridge which rises above the town to the east, behind which is the Broad Top plateau. Approximately a mile to the west of Saxton is Tussey Mountain, which runs south to north."
Today, the borough of Saxton, PA, has a smaller population than its peak in the 20th century, but is still home to 644 people, with a median age of 41.1. The largest industries are retail trade, construction, and health care & social assistance.
Saxton is a great town, and we're proud to offer landscaping services and outdoor products for Saxton, PA, zip code 16678, and surrounding areas.
Saxton Landscape Supply FAQ's
Adding fresh mulch is a way to give your landscaping an easy update. Building a paver walkway and/or patio also adds considerable curb appeal. Adding a pergola or pavilion and fire pit area makes the outdoor living area much more attractive.
Spraying with a weed or grass killer is an easy way to prepare a landscape area for mulch. It is helpful to edge around the landscape area to create a clear line between the grass and the bed area. We recommend weed control fabric underneath decorative river rock but not under mulch.
We recommend using weed-control fabric under decorative stone, but it's not very helpful to use it under mulch.
Absolutely! While we don't provide official design or drafting services, we are happy to give you inspiration from our experienced team. We love outdoor living spaces and have lots of ideas for you on how to improve your backyard!
We carry a wide variety of decorative gravels and mulches; various paver, retaining wall, and fire pit hardscape products; fireplaces, Big Green Eggs, and grills; outdoor lighting; outdoor furniture; pergolas and pavilions; greenhouse and aquatic plants; and pond and fountain supplies.
We will deliver pretty much anything you can buy here. The most common products we deliver are mulches, gravels, hardscape products, and poly furniture.