Create A Landscape You Love!
Quality Landscaping Supplies for Bedford, PA
Staff & Displays That Inspire
Well-stocked & Clean Yard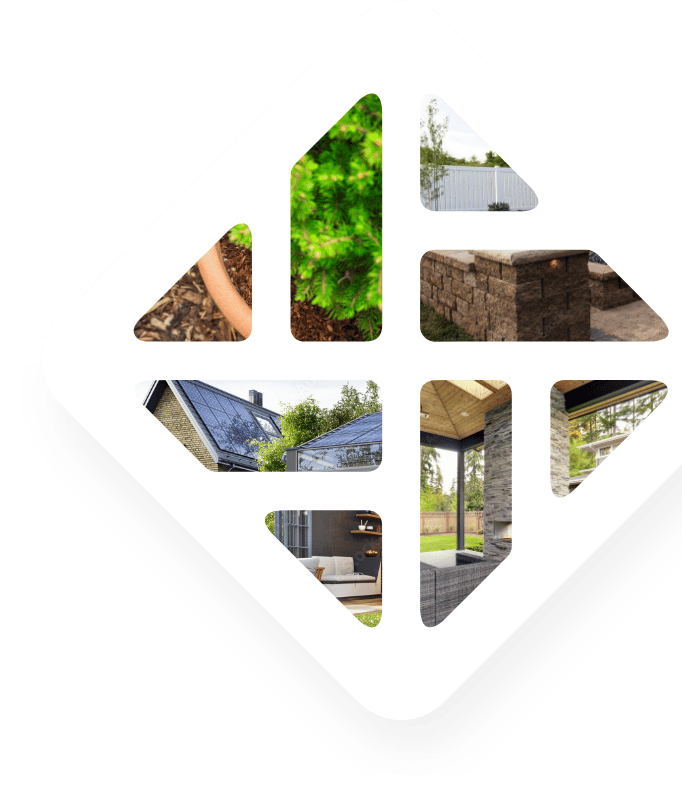 Everything you need for your next landscaping project in Bedford
Inspiration
Whether it's our helpful staff or outdoor displays, get the inspiration you need for your project.
Products
Enjoy a well-stocked and organized yard so that you can get what you need - when you need it!
Service
Get the relationships, customer service, and complete satisfaction that comes from a local, family-owned business.
Landscaping Products for Bedford
Do you find working in your backyard frustrating because…
You have an idea for your backyard but don't know how to make it a reality?

You don't know which product works best or how much product to order?

You're having trouble finding the specific pieces you need?
At Terrascape Supply, we want to help make your dream outdoors a reality by…
A knowledgeable team offering inspiration and advice

Having a variety of displays that showcase what's possible

Helping you find the perfect products

Providing a wide variety of materials

Delivery services with drivers who care about your property
We Make Quality Landscaping Materials
Simple in Bedford!
Purchase
Order your products online or
visit our store.
Delivery or Pickup
Schedule a delivery date or pick them up.
Enjoy!
Enjoy working with quality landscape products!
Knowledgeable Team
From sales to delivery, our team is here to help you find the products that are right for you and your backyard.
Source of Inspiration
We want to help you with your next project, whether it's our helpful team or wide range of displays at our store.
Customer Service
We offer only the best in products, and we strive for complete customer satisfaction if something doesn't meet our standards.
Organized Yard
Our yard is kept clean and organized to make your experience as easy and clean as possible!
Your source for local landscaping
supplies in Bedford, PA
Many homeowners and contractors in Bedford have trouble finding the right landscaping products or inspiration they need for their dream outdoors.
At Terrascape Supply, our knowledgeable staff, well-stocked yard, and inspirational displays make sure you have everything you need to love your backyard!
The vision of a lovely backyard or outdoor space is very attractive for many homeowners in the Bedford area. You may want a place to host parties, spend time with loved ones, or simply relax.
But for many homeowners, it is challenging to turn this dream into reality. Maybe you have an idea for your backyard but don't know how to get started, or you don't know which product works best, or how much product to order.
At Terrascape Supply, we're here to help you turn your hopes for your outdoor space into a reality. To that end, we have a knowledgeable team that can give quality advice and help you find inspiration. We'll help you find the perfect products, and we can provide a wide variety of materials. We also offer delivery services with drivers who care about your property. We'll work with you to turn your yard in Bedford, PA, into a place that you're truly proud of.
If you live in the area of Bedford, PA, you're likely already familiar with some of the local attractions:
Bedford County Visitors Bureau

National Museum of the American Coverlet

Old Bedford Village

Quality Inn

Hampton Inn Bedford

Omni Bedford Springs Resort

Crystal Room

Jean Bonnet Tavern

1796 Room

The Coffee Pot
The borough of Bedford, PA, is the county seat of Bedford County. Bedford had its origin through Fort Bedford, named for John Russel, the 4th Duke of Bedford in England. The fort was built by the British in 1758, abandoned in 1766, and then used to protect settlers fleeing raiding during the American Revolution. 
The city of Bedford was incorporated on March 13, 1795, and was close to the site of a standoff between 13,000 Federal Army troops under President George Washington and a group of rebels during the Whiskey Rebellion in 1794.
Today, Bedford is home to around 2,700 people with a median age of 49.3. There are many great attractions and events. According to the Wikipedia page for Bedford, 
"A Fall Foliage Festival is held in the beginning of October on the first two weekends of the month. The celebration stretches from Penn Street, down Juliana Street, to the park by the Fort Bedford Museum. The event includes many vendors, touring of the fort, the Children's Theater, pony rides, and an antique car show.

The Bedford County Fair takes place annually in July or August. Alongside a classic midway of rides, games, and food vendors are a multitude of 4-H-sponsored events (including animal shows and livestock auctions), automobile racing, demolition derbies, and a petting zoo. The automobile racing and demolition derbies take place at the Bedford Fairgrounds Speedway, adjacent to the remainder of the Fair."
Bedford is a great town, and we're proud to provide landscaping inspiration, products, and service for Bedford, PA, zip code 15522, and surrounding areas.
Bedford Landscape Supply FAQ's
Adding fresh mulch is a way to give your landscaping an easy update. Building a paver walkway and/or patio also adds considerable curb appeal. Adding a pergola or pavilion and fire pit area makes the outdoor living area much more attractive.
Spraying with a weed or grass killer is an easy way to prepare a landscape area for mulch. It is helpful to edge around the landscape area to create a clear line between the grass and the bed area. We recommend weed control fabric underneath decorative river rock but not under mulch.
We recommend using weed-control fabric under decorative stone, but it's not very helpful to use it under mulch.
Absolutely! While we don't provide official design or drafting services, we are happy to give you inspiration from our experienced team. We love outdoor living spaces and have lots of ideas for you on how to improve your backyard!
We carry a wide variety of decorative gravels and mulches; various paver, retaining wall, and fire pit hardscape products; fireplaces, Big Green Eggs, and grills; outdoor lighting; outdoor furniture; pergolas and pavilions; greenhouse and aquatic plants; and pond and fountain supplies.
We will deliver pretty much anything you can buy here. The most common products we deliver are mulches, gravels, hardscape products, and poly furniture.