Create A Landscape You Love!
Quality Landscaping Supplies for Portage, PA
Staff & Displays That Inspire
Well-stocked & Clean Yard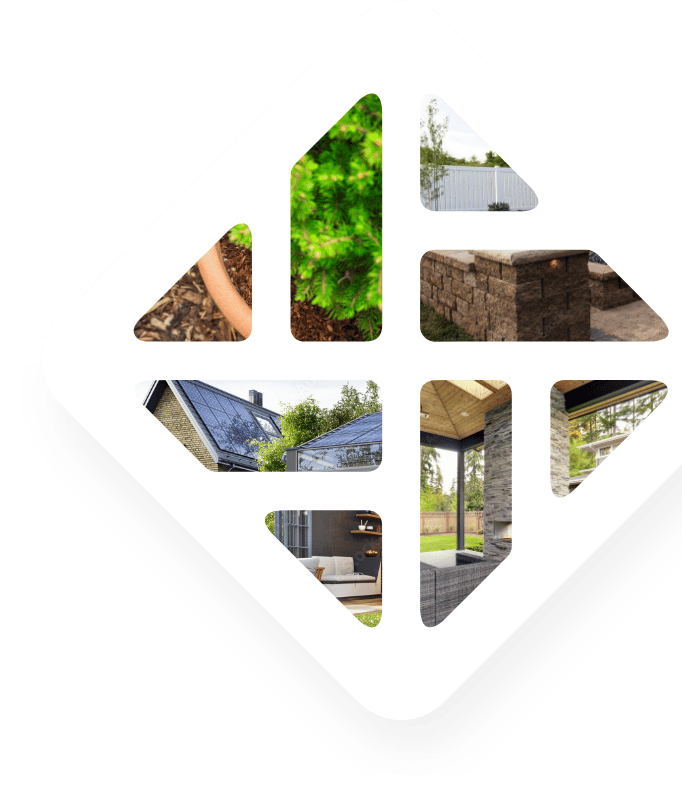 Everything you need for your next landscaping project in Portage
Inspiration
Whether it's our helpful staff or outdoor displays, get the inspiration you need for your project.
Products
Enjoy a well-stocked and organized yard so that you can get what you need - when you need it!
Service
Get the relationships, customer service, and complete satisfaction that comes from a local, family-owned business.
Landscaping Products for Portage
Do you find working in your backyard frustrating because…
You have an idea for your backyard but don't know how to make it a reality?

You don't know which product works best or how much product to order?

You're having trouble finding the specific pieces you need?
At Terrascape Supply, we want to help make your dream outdoors a reality by…
A knowledgeable team offering inspiration and advice

Having a variety of displays that showcase what's possible

Helping you find the perfect products

Providing a wide variety of materials

Delivery services with drivers who care about your property
We Make Quality Landscaping Materials
Simple in Portage!
Purchase
Order your products online or
visit our store.
Delivery or Pickup
Schedule a delivery date or pick them up.
Enjoy!
Enjoy working with quality landscape products!
Knowledgeable Team
From sales to delivery, our team is here to help you find the products that are right for you and your backyard.
Source of Inspiration
We want to help you with your next project, whether it's our helpful team or wide range of displays at our store.
Customer Service
We offer only the best in products, and we strive for complete customer satisfaction if something doesn't meet our standards.
Organized Yard
Our yard is kept clean and organized to make your experience as easy and clean as possible!
Your source for local landscaping
supplies in Portage, PA
Many homeowners and contractors in Portage have trouble finding the right landscaping products or inspiration they need for their dream outdoors.
At Terrascape Supply, our knowledgeable staff, well-stocked yard, and inspirational displays make sure you have everything you need to love your backyard!
Landscaping and gardening can be an intimidating concept for homeowners in the area of Portage, PA. Although the idea of a beautiful yard is exciting, working in your backyard can be frustrating if you have an idea for your backyard but don't know how to make it a reality. Or maybe you don't know which product works best or how much product to order, or you're having trouble finding the specific pieces you need.
At Terrascape Supply, we're here to help. Our team is composed of knowledgeable and friendly staff that is ready to assist you with all your landscape and garden needs. We'll provide the advice and tips you need to bring your ideas to fruition. To gain inspiration, you can meet with team members or come visit our wide range of displays in our store. Once you know what look you're going for, we'll help you select the right products from our resources. 
We offer only the best in products, and we strive for complete customer satisfaction. We'll work with you to turn your yard in Portage, PA, into a place you're truly proud of.
If you're a resident of Portage, PA, you're likely already familiar with these excellent local businesses and attractions:
Portage Station Museum

Johnstown Flood National Memorial

Allegheny Portage Railroad National Historic Site

Cresson House Bed & Breakfast

The Station Inn

Comfort Inn

Chatterbox

Mazza's Pizza

Keystone Restaurant

Gallitzin Tunnels Park & Museum
Portage, PA, is a borough in Cambria County, 10 minutes southeast of Ebensburg and 22 miles southwest of Altoona. The community began when the Allegheny-Portage Railroad was constructed in 1834. That railroad ended up becoming obsolete within twenty years, but the nearby Pennsylvania Railroad required a facility in Portage for picking up water and fuel. During that time, many companies sprang up to extract the valuable natural resources in the area, specifically coal and lumber. The population continued to grow as these industries prospered.
In 1940, a massive tragedy occurred near Portage, where sixty-three miners died in a methane explosion. The event is known today as the Sonman Mine Explosion, and there is now a memorial located in Crichton-McCormick Park in Portage dedicated to the miners who perished.
Today, the population of Portage has declined somewhat from its peak in the 1920 census, but there's still a thriving community. One major annual event is the Portage Summerfest. According to the official Portage website,
"In 2021 a small group of volunteers became the new Portage Summerfest Board of Directors and Committee Members. This group of volunteers has dedicated several hours every week throughout the year to put together a 3-day weekend packed full of events from sun up to sundown. This group's main goal is to create a fun filled weekend for the young and old alike and to bring the residents of Portage and surrounding communities together for great food, live entertainment & vendors selling their wares. The objective is to make money & donate to the Portage Crichton McCormick Park to help maintain its beauty along with helping others in the small community of Portage."
Portage is a great town, and we're proud to offer landscaping services and outdoor products for Portage, PA, zip code 15946, and surrounding areas.
Portage Landscape Supply FAQ's
Adding fresh mulch is a way to give your landscaping an easy update. Building a paver walkway and/or patio also adds considerable curb appeal. Adding a pergola or pavilion and fire pit area makes the outdoor living area much more attractive.
Spraying with a weed or grass killer is an easy way to prepare a landscape area for mulch. It is helpful to edge around the landscape area to create a clear line between the grass and the bed area. We recommend weed control fabric underneath decorative river rock but not under mulch.
We recommend using weed-control fabric under decorative stone, but it's not very helpful to use it under mulch.
Absolutely! While we don't provide official design or drafting services, we are happy to give you inspiration from our experienced team. We love outdoor living spaces and have lots of ideas for you on how to improve your backyard!
We carry a wide variety of decorative gravels and mulches; various paver, retaining wall, and fire pit hardscape products; fireplaces, Big Green Eggs, and grills; outdoor lighting; outdoor furniture; pergolas and pavilions; greenhouse and aquatic plants; and pond and fountain supplies.
We will deliver pretty much anything you can buy here. The most common products we deliver are mulches, gravels, hardscape products, and poly furniture.